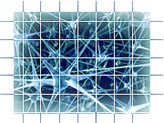 Company



About Us



Management



Advisors



Contact Us



Technology



APOE and Human


Disease



APOE and


Inflammation



Cognosci APOE


Compounds



Publications



Pipeline



Multiple Sclerosis



Traumatic Brain


Injury



Subarachnoid


Hemorrhage



Rheumatoid Arthritis



Ischemic Stroke



Sepsis



Alzheimer's Disease



Parkinson's Disease



Partnering



Multiple Sclerosis



Alzheimer's Disease



Subarachnoid


Hemorrhage



News



Latest News



Partnering
While Cognosci plans to initiate human clinical trials of compounds to treat Multiple Sclerosis and Subarachnoid Hemorrhage by the end of 2008, the Company intends to maintain focus on using our established expertise in discovery and development of novel therapeutics for diseases that cause severe disability or that are life threatening rather than shifting to a marketing and sales based company. Therefore, we seek pharmaceutical partners for advanced development and commercialization of our programs in preclinical and clinical development. The current opportunities available for licensing are described in the following white papers:
For more information contact:

Michael P. Vitek, Ph.D.
CEO
E-mail:
Phone: (1) 919-765-0028, extension 1

Latest News
Cognosci Receives Funding for Advanced Testing of Lead Drug Candidate for the Treatment of Multiple Sclerosis
more...
For more information, contact:
Cognosci Inc.
79 T. W. Alexander Drive
4401 Research Commons
Research Triangle Park
NC 27709
(919) 765-0028