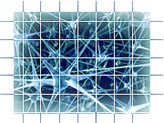 Company



About Us



Management



Advisors



Contact Us



Technology



APOE and Human


Disease



APOE and


Inflammation



Cognosci APOE


Compounds



Publications



Pipeline



Multiple Sclerosis



Traumatic Brain


Injury



Subarachnoid


Hemorrhage



Rheumatoid Arthritis



Ischemic Stroke



Sepsis



Alzheimer's Disease



Parkinson's Disease



Partnering



Multiple Sclerosis



Alzheimer's Disease



Subarachnoid


Hemorrhage



News



Latest News



Contact Information
Cognosci, Inc.
79 T. W. Alexander Drive
4401 Research Commons
Research Triangle Park
NC 27709
Phone: 1-919-765-0028
Cell: 1-919-656-7835
Fax: 1-919-765-0029
email:
Directions
From the East/RDU Airport:
Take I-40 West toward Chapel Hill
Exit on 279A to Rt. 147 South (Durham Freeway South)
At the end of Rt. 147, make a right on T. W. Alexander Drive
After crossing I-40 bridge, we are the third (3rd) driveway on the right (4401 Research Commons with CONSTELLA in white letters at the top)
Take the elevator in the main lobby to Suite 200A and ring the bell

Map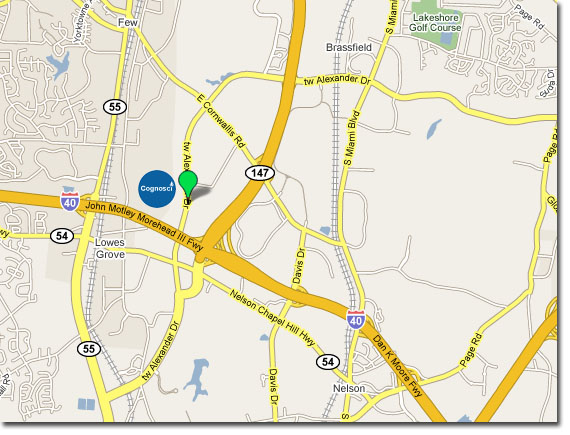 Latest News
Cognosci Receives Funding for Advanced Testing of Lead Drug Candidate for the Treatment of Multiple Sclerosis
more...
For more information, contact:
Cognosci Inc.
79 T. W. Alexander Drive
4401 Research Commons
Research Triangle Park
NC 27709
(919) 765-0028